Martin Roscoe

(piano)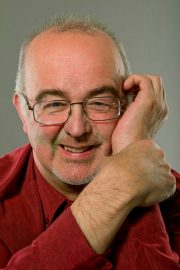 With an extraordinary career spanning over four decades, Martin Roscoe is one of the UK's best loved pianists. Renowned for his versatility at the keyboard, Martin is equally at home in concerto, recital and chamber performances.
We will be hiring a 6 foot Grand Piano for this concert, rather than using the school's upright piano.
Here is a PDF of the Poster for this concert. (click to VIEW or right click to SAVE). Please feel free to print and display the brochure to help publicise this concert.
Programme
Beethoven: Sonata Op.13 in C minor "Pathetique"(3 movements)
Grave – Allegro di molto e con brio / Adagio cantabile / Rondo: Allegro
Schumann: Scenes from Childhood Op.15 (13 scenes)
1. Von fremden Ländern und Menschen (Of Foreign Lands and Peoples)
2. Curiose Geschichte (A Curious Story)
3. Hasche-Mann (Blind Man's Bluff)
4. Bittendes Kind (Pleading Child)
5. Glückes genug (Quite Happy)
6. Wichtige Bebebenheit (An Important Event)
7. Träumerei (Dreaming)
8. Am Camin (At the Fireside)
9. Ritter vom Steckenpferd (Knight of the Hobby-Horse)
10. Fast zu ernst (Almost too Serious)
11. Fürchtenmachen (Frightening)
12. Kind im Einschlummern (Child Falling Asleep)
13. Der Dichter spricht (The Poet Speaks)
Schubert: Impromptus D.899 Nos. 3 & 4
I n t e r v a l
Debussy: Children's Corner (6 movements)
Doctor Gradus ad Parnassum / Jimbo's Lullaby / Serenade of the Doll /
The Snow is Dancing / The Little Shepherd / Golliwogg's Cakewalk
Chopin: Ballade No.1 in G minor Op.23
Chopin: Nocturne in D flat Op.27/2
Chopin: Polonaise in A flat Op.53

Brief Report "on the night"
An amazing concert from Martin. The Beethoven Sonata was superb, but it continued to get better with the 3 Chopin pieces at the end receiving a standing ovation from the audience of over 90 people.
(All pictures taken by Roger Evans)
Press Report
There have been many excellent performances at the Middlewich and District Concerts Society's concerts, but that by the pianist Martin Roscoe was superlative and fully deserving of a standing ovation. He kept the audience enthralled from the first notes of Beethoven's "Pathetique" sonata until the final chord of Chopin's Polonaise in A flat.
He guided the audience through each of the pieces with clarity and conciseness, borne from years of experience. The Beethoven sonata was by no means "pathetic" and remains one of his most popular works. "Scenes from childhood", by Schumann, a set of 13 miniatures, was brought to life, the titles reflecting what we heard. "Traumerie" (Dreaming) is the best known of these. Schubert pioneered the "Impromptu", which, although sounding improvised and spontaneous, are, in fact, carefully crafted. We heard the last two from the first set (D899).
The second half began with Debussy's "Children's Corner", a suite of six pieces, culminating with "Golliwogg's Cakewalk", perhaps the best known of the set. The concert finished with music by Chopin: Ballade No. 1, full of drama; Nocturne Opus 27/2, calm and dreamlike; and the Polonaise, almost militaristic. As an encore he played Chopin's Waltz in C sharp major to end a fantastic evening.
– – – – –
For more information about the Martin Roscoe visit his own web-site (in a new window), by clicking HERE