Havilland Willshire

(Piano)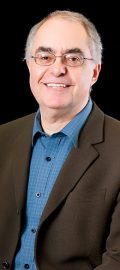 Havilland's programme begins with one of the last of the great Schubert Sonatas in four movements, which at nearly 40 minutes neatly fills the first half of the concert. After the Interval he resumes with a rarely played pair of Chopin Nocturnes, of which No1 (played second here) is an acknowledged masterpiece. His concluding piece is an early Sonata by Szymanowski in four movements, which is full of great tunes and romantic gestures.
Schubert: Piano Sonata No 20 in A Major D959
(I. Allegro, II. Andante, III. Scherzo: Allegro Vivace, IV. Rondo: Allegretto)
Chopin: Two Nocturnes Op 62
No. 2 in E Major
No. 1 in B Major
Szymanowski: Piano Sonata No. 1 in C minor, Op. 8
(I. Allegro Moderato; II. Adagio; III. Tempo di Minuetto; IV. Finale)
NOTE – This concert was originally scheduled for January 26th 2013 but had to be cancelled at 9 a.m. on the day as Havilland couldn't get here from his home in Glasgow because of the snow. Season Tickets for our 2012-13 season will therefore be valid for this re-arranged date. This new date means that the programme has had to be changed from that originally scheduled.
PRESS REPORT
It is difficult to believe that it is almost three years since Havilland Willshire last gave a piano recital in Middlewich. That omission has been rectified to great effect when he played for the first concert of the Middlewich and District Concerts Society's 2013-2014 season.
The programme for the recital appeared to be slightly obscure, but, as always, there was logic behind the choice of repertoire. The first half was occupied by one of Schubert's late sonatas, that in A major, D959. Of the three sonatas in the set this is the least performed, but it still had a great impact on the audience. After the interval he played the two Opus 62 nocturnes by Chopin. Again these were the last he composed and seldom performed. He finished with Szymanowski's first sonata for piano, Opus 8. This was music full of melody and emotion, but another neglected piece, perhaps because of its immaturity. Havilland played a Chopin waltz as an encore to conclude an inspiring evening's entertainment.